For Kathy Bates
The best thing about Kathy Bates is that she is one of so seldom few actresses who has been able to land some impressive roles and match them with equally stunning performances, all while not falling into the archetypal actress format of being slender and traditionally attractive. It's great to hear then that she will be 2,589th individual to have a star on the Hollywood walk of fame. A great achievement no doubt, but when you see that number you think that it's a road that must be diluted with talent. Regardless, props to her.
For Stan Lee
Excelsior! The man behind many of Marvel's most loved creations has had his life rights bought out by 21st Century Fox studios, who (oddly) intend to make a film about his life in the form of an action adventure. The producers assigned to the project say the film will aim to have a Kingsmen: The Secret Service kind of feel, which leaves me hopeless to think what this will be about. My only wish here is that the rights should've gone to Marvel studios over Fox, as it should with all their superhero crop.
For Superman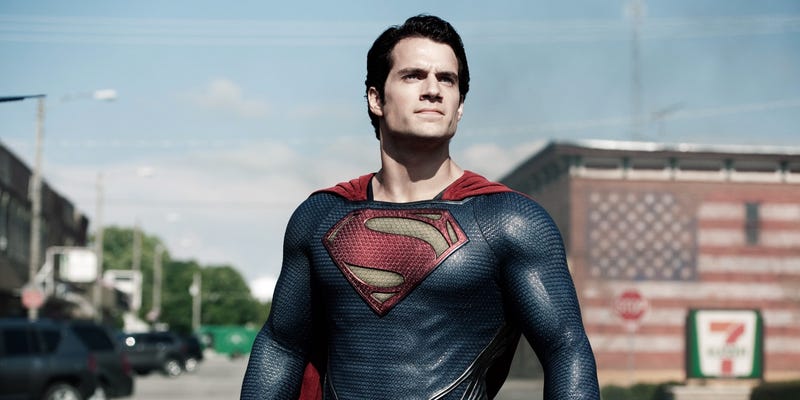 It was difficult to judge my emotion to this, but I've decided to be optimistic. This week Henry Cavill's manager announced that they are intending to go ahead with a Man of Steel sequel. If so, we would be looking at a 2018/2019 slot on the DC slate if so, and that's enough time to mull over this one until I'm blue in the face. As obvious as it was that the first film had its flaws, it still held a lot of untapped potential, and that's something that could still be reached. As always with DC, we keep on hoping.
Harley Quinn
Suicide Squad was a critics wet dream, providing so much to mock and jeer with its never ending failures, but even in that free for all panning there were few people who could say a bad word about Margot Robbie's Harley Quinn. It's therefore pleasing to hear that DC and Robbie herself are funding a solo film. Despite her not being much more than a glorified henchman in the comics, Quinn has the potential to be an interesting film, and hopefully one with fewer blemishes than her previous features.
For the Robocop and Total Recall sequels
I wonder what it's like knowing the original mastermind behind the films you adapted thinks you got it all wrong. Paul Verhoeven, legendary dutch film maker and king of R rated action recently stated in an interview with Collider for his new film Elle that they got the remakes of Total Recall and Robocop (his films) wrong by making them too serious and depressing. When you compare the success he had with the latter's, you struggle to argue with the man.
For Chloe Grace Moretz
After recent lapses in attention from films like Bad Neighbours 2 and The Fifth Wave, Chloe Grace Moretz has pulled out of all future movies and is said to be reevaluating her career choices. Speaking at the Deauville Film Festival where she won the Rising Star Award this week, the 19 year old actress stated that she wanted to "find myself within my roles again". It's an interesting decision with The Little Mermaid live action movie one of the big films she has dropped out from, but it could be the right one. Only time will tell.
For IMDB
With critical and public reception being an ever increasing factor that we weigh in to our decisions of what to watch, that first impression when looking up a film on line may swing the tides to whether the film in question is one to see or not to see. However, indie filmmakers have been confused by some of their crop being slated on IMDB by thousands of anonymous users, even before their films are even out. With people becoming more and more reliant on Rotten Tomatoes (that still is without its faults) this inaccuracy of IMDB may be the awareness people need to realise it isn't all too accurate, and finally lead people away from bias views of ill-motivated groups towards more accurate summaries of what films are out there.